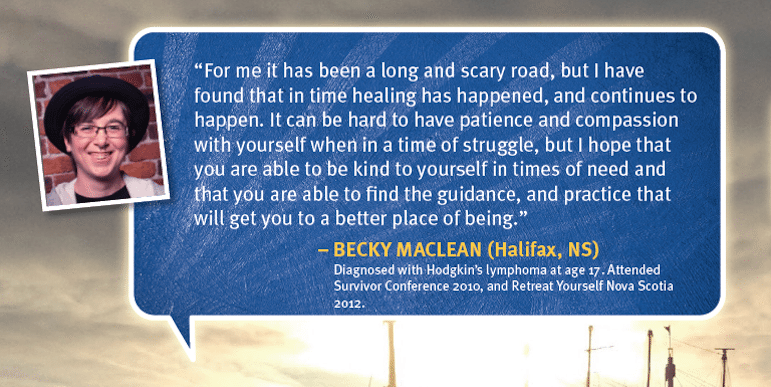 February can be a tough month in Canada — SAD kicks in, you can't get outside as much, the studios are holding off on all the great movies, your favourite band got snowed in and couldn't make the show. We know. But, we also know there will come an end, the birds will come back, we'll only need one layer of clothing, and your YACC pals will be all over the Internet to keep you company in the meantime. We've been here before.
We have some great guest posts lined up this month to help with things like PTSD and navigating these murky waters, we're still keeping our bods in action with #YACCtotheMAX, the Big Cancer Hook-up is the light at the end of the tunnel on February 28, and we have a couple of surprises in store, too!
Is there something you'd like to say about stress and anxiety? Maybe it's a message to the group, an open letter to winter, some recipes that'll get you through the days, or a list of products that save your sanity — we'd love to hear about it! Email [email protected] for more!