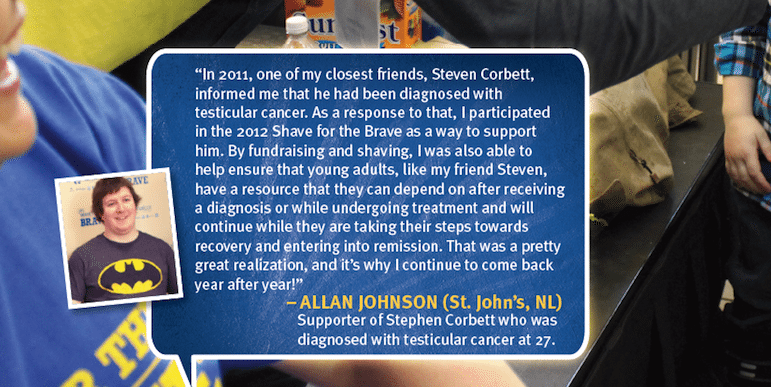 Since 2006, March has been taken over by Shave for the Brave here at YACC. While it's our largest fundraiser, it's by no means the only way people help out, so this month we're going to shine the spotlight on some of the superstars in our community who take the time to help their cancer peers.
Stay tuned for tales of survivor-led Shaves, an update on an innovative idea that's taking off, some low-involvement ways to take care of your cancer peers, and more!
Make sure to get in touch with [email protected] if you have some ideas swirling around about fundraisers you're interested in organizing!