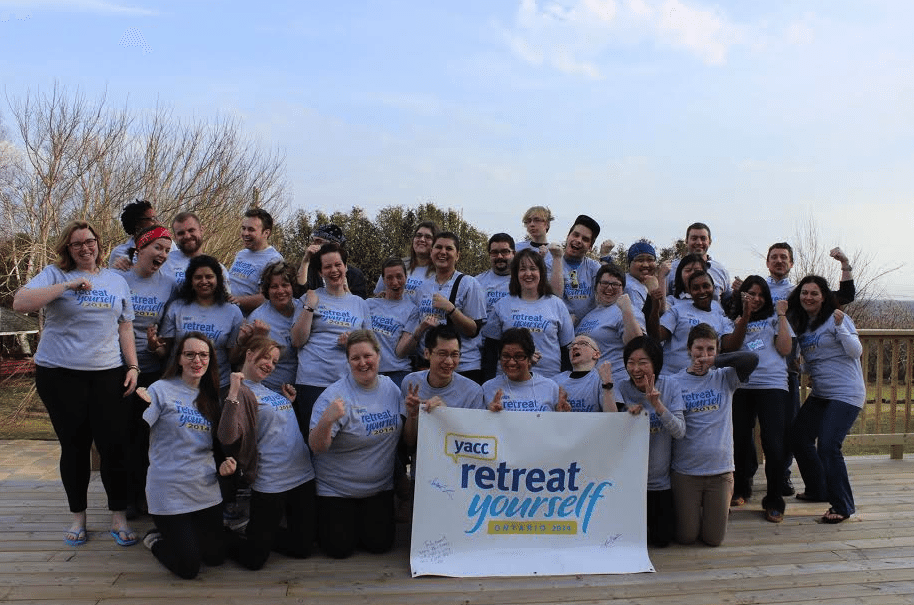 We share a lot of stories of those who support Young Adult Cancer Canada (YACC) by shaving their heads, holding public events, and getting out in the community, but there are also those who find ways to support their cancer peers through quieter methods, like Vinesha.
Vinesha was diagnosed with cancer in her teens and 20s, and aside from some slight physical side-effects, that experience wasn't a part of her non-cancer network. Cancer was a piece of her history that she dealt with privately, until she heard about YACC and met a friend who changed everything.
"There was nothing that I was told about or offered… I think it was a strange time because I was in high school and then university during my diagnoses. I was in a children's hospital where there were parents' support groups and kids had play groups, and I was in the adult hospital, but that was more about older families and female cancers."
After graduating from university, she found herself in a place where she didn't have predetermined goals or next steps to focus on, and she started feeling what it felt like to have cancer as a young adult. She has a very supportive family and strong personal faith, but recognized there were things she needed to tell other people.
She said, "Part of it felt kind of shameful to need support… I should be fine. I'm living. What else is there to complain about?"
Vinesha joined the email list for the nearest Localife group, but the thought of attending a face-to-face event with a community you never knew you needed can be intimidating. She passively received Localife emails for the better part of a year before an opportunity came up to go to the live broadcast of The Big Cancer Hook-up. This event afforded a chance to check it out while retaining a little anonymity in order to avoid feeling like a newcomer to a presumably "tight-knit" group, or to sneak out if it ended up being weirder than she bargained for.
It wasn't, and when everyone in the room laughed at an anecdote about having to console a friend after their diagnosis, she said it was similar to her experience.
"It was the moment that it all clicked, and I felt, 'Oh, I belong somewhere,'" she said.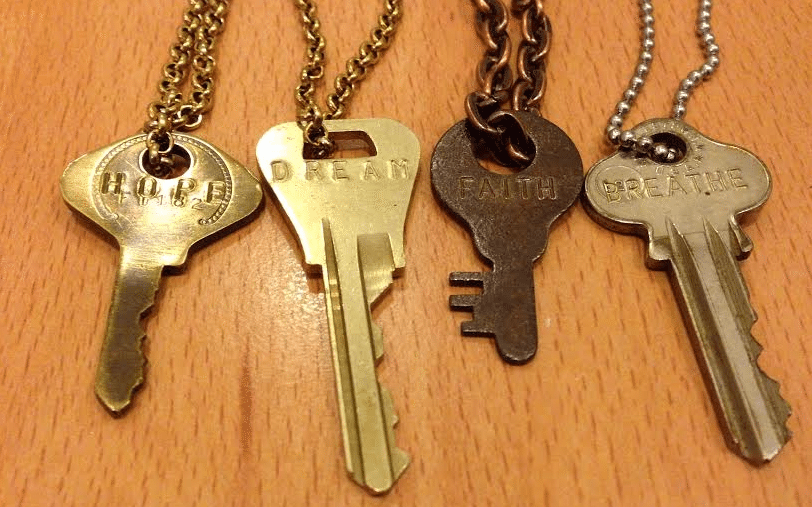 Diving in
Vinesha started paying closer attention to those Localife emails, and eventually attended some events. It was through these events that she met Sarah, a cancer peer who became a big part of changing the way Vinesha dealt with her cancer. When an opportunity came up to attend a Retreat Yourself, they decided to go together just to see what it was all about.
"I met Sarah in January 2014, and we became so close because we shared so many similarities and we were also really nervous about going to a Retreat alone, so we would email and call and meet up. We shared a lot before we went, and we kept up after. She was living with a stage four diagnosis, and I had been living pretty well. It was funny to think a friendship could form that closely," she said.
After the first few hours of their Retreat, Vinesha says they realized it was the best thing for them.
"It really changed us," she said. "It's like a sports team, but we just have a different sport."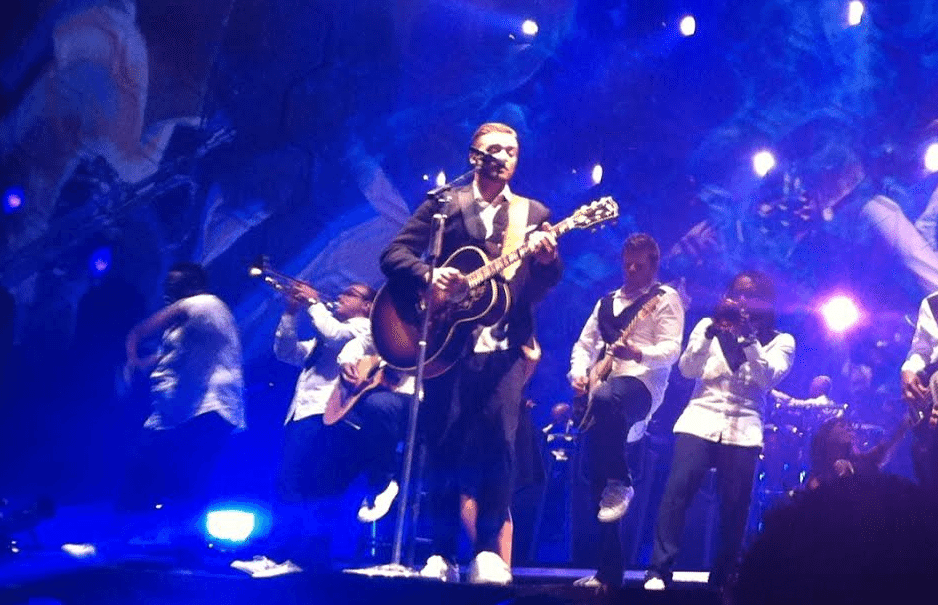 Retreat Yourself gave them an opportunity to laugh about the absurdities of what they experienced, and to learn others dealt with them to. They could connect with people who didn't think it was strange to laugh about cancer, or to find humour in a negative experience.
That Retreat was a defining experience for Vinesha, and it helped change the way she felt about keeping her cancer private. She had been discussing YACC with her health professionals, but she also works for a company that has a big charity participation component through the TD Securities Underwriting Hope Fund. After reviewing their giving pillars, she decided it was time to let her workplace in on what she was experiencing in an effort to help more people like her and Sarah attend YACC's face-to-face events.
"This was the first time anyone at work was going to know my story in depth besides a couple of colleagues who I'd become friends with. This was the first time where it was going to be on paper for my company to see… It was kind of different for me. They were going to know my story just based on my name, and if I apply for jobs in the future, they'd be like, 'Oh, we recognize that girl,' or something like that. But, that was the point in the year, I had just gone to my Retreat and I think that was the time I was getting a lot of support and could give back support," she said.
"I guess the culture I grew up in sometimes treats these things as shameful or something to be swept under the rug. We all have a voice and the cancer experience is nothing to be ashamed of."
"There's no harm in trying"
She wasn't sure if YACC was well-known enough to get the right attention, or if it definitely fulfilled the requirements, but she applied anyway and left the decision up to the committee. As she said, "There's no harm in trying."
"Sarah told me I have a voice to share and I can do good things with my story. So when this opportunity for fundraising came about, I felt really encouraged because we would talk about it. 'If nothing works out this year, try again next year!'"
The application process took about three weeks to write a draft, do some fact checking, work with YACC to get testimonials from others in the community, and to determine how much of her personal experience she was comfortable sharing.
"Sharing my story was a little unsettling, but I knew the end goal wasn't for fame, it was for funding. You have to be raw and honest when you're trying to help a small organization. The committee has never heard of YACC, they don't know what it does. I also worked in the fact that the reason I'm able to be such a productive employee is because of the support I've received from the YACC community. I wanted to make sure to touch on that because our company really cares about their employees, their well-being and their morale," she said. "We just never know who else in the organization might need YACC and maybe they'll hear about it for the first time because they saw it on the applicant/recipient list, and maybe we can make better employees here. I thought it was a good cause for me to open up. There was another layer to it than just profiling myself and helping other survivors."
Vinesha submitted her application, and then waited somewhat patiently for the committee to make their decisions. In the meantime, she spent a lot of time with Sarah. Sadly, that October, Sarah's health took a turn for the worse, and she passed away shortly thereafter.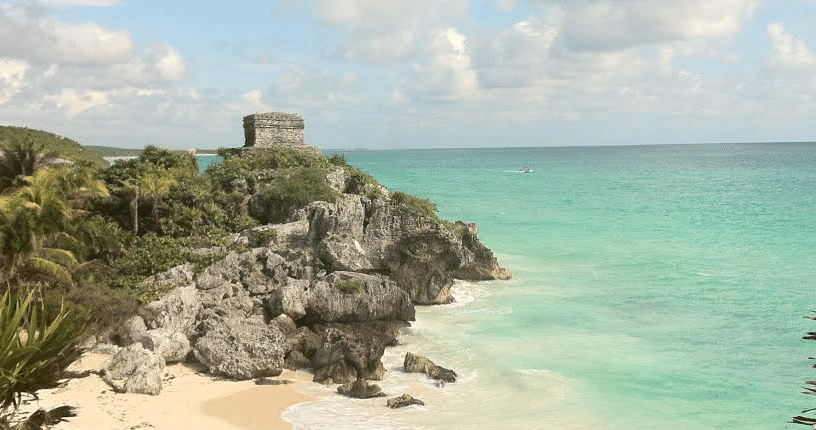 "Sarah used to say I encouraged her, but in so many ways, she encouraged me. She would say when she hears my story or my outlook on life, she would be really inspired to stay positive. Sometimes I didn't know how to feel and it was funny, to be honest, for her to say I encouraged her since she encouraged me because she was still smiling through all of this," said Vinesha.
"I guess we understood each other very well. Even though I was so far from active treatment, I had dealt with a lot of the same things she was dealing with, and I kept it in for a long time, so even though our cancer stories were different, and our places in the treatment journey were different, we really connected over similar issues, like how I felt isolated at the forefront, and she was going through that right then because she had just been diagnosed."
Building a legacy
Despite becoming such close friends, Vinesha didn't meet Sarah's family until her memorial service. When she arrived, Sarah's mother approached her, took her hand, said she had heard so much about her, and asked Vinesha what exactly happened through YACC.
"I said, 'I met Sarah, and we met many good friends, and we were able to talk about what we were going through.' Her mom said something along the lines of 'When Sarah was first diagnosed, she was just a shell of herself; her vibrancy, her laugh had disappeared because she felt really isolated and really sad.' Her mother said after attending the first Localife event and the Retreat, the old Sarah was back and everything that she knew about her daughter and how fun-loving and peaceful, everything was back, so she just wanted to know what happened. She was thankful that Sarah was able to meet me and had YACC."
At this time, Vinesha still hadn't heard any feedback on the funding application, and assumed it wasn't going to be approved. Two days later, she got an email saying her application had been selected for funding, and YACC would receive the requested amount.
She said, "It was a really cool, full-circle thing because Sarah had encouraged me to apply for funding and YACC had done so much for me and for her. I was in a tough place—a good friend had just passed away—and it was kind of like a little goodbye from her, and it was a way to carry on her legacy. It was like she gave me a sign, like 'Don't be sad, we're going to do great things.'"
"I hope she knows how much she touched me. I'm sure she knows just how much now her memory and her legacy and her laugh and ability to make people at ease and comfortable is now carrying forward tangibly through my fundraising proposal and my employer's sponsorship. This wouldn't have happened without Sarah's impact on my life, and now we'll be able to carry it on in future years."
After taking the leap and now facing a new application, Vinesha encourages everyone to explore all opportunities available to help out causes that mean a lot to you.
"Knowing that you can do something good with your story—turning pain into something positive—is a good purpose to have."