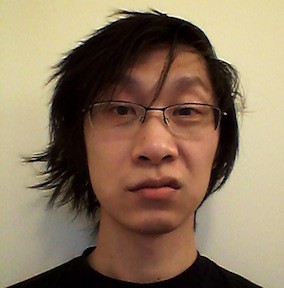 Chris Chow stopped cutting his hair back in August. He doesn't like it, and thinks of it as a "hideous, massive" clump of hair on his head, but it's part of the fourth stage of a type of remission recognition plan that sees him undertake a large philanthropic or personal venture each year.
"I've gotten to do so many things through YACC—just all the retreats and conferences and stuff like that—that I thought, well, it's time for me to give back in that way and fundraise some money. I know I give back time with volunteering with Localife, but it doesn't feel the same, especially knowing how much retreats and conferences cost per person. I've gotten to go to so many programs, I should give that opportunity to other people."
Chow says his impression of the Shave is it's "a Newfoundland thing," but it doesn't have to be that way. He initially thought about holding a Shave for the Brave, maybe at the Survivor Conference, or maybe on his birthday. The stars aligned, we launched the Expansion Pack to make it possible to bring more people to the event, and—totally coincidentally—the Survivor Conference 2015 kick-off is on his birthday.
"We have all these people from everywhere coming, and even if they just take the idea, they don't have to implement a giant community Shave or anything, but even if they spread the word about it, then things grow and who knows what happens," he said. "There's so much potential in the works to grow it, and now's the time to do it."
Despite shaving once before at the Ottawa Community Shave, Chow expects this event to be a completely different experience because most of the people attending will have a greater appreciation for the activity, and an understanding of the impact.
"It's just going to help pump people up. There's nothing better than people being pumped up for something," he said.
And it's working. We've heard from some survivors and supporters who plan to shave their heads, or donate at least 10-inches of hair, and the team has raised over $1,200 so far! He'd love to hit a $7,000 goal with the event to honour the 7,000 Canadian young adults who will receive a cancer diagnosis this year.
If you are interested in joining Chris under the clippers at Survivor Conference in May, email Lori at [email protected] for more info!
Want more? Click here to hear what Chris had to say about his Shave at the latest Big Cancer Hook-up, or click here to make a donation in support of his efforts!