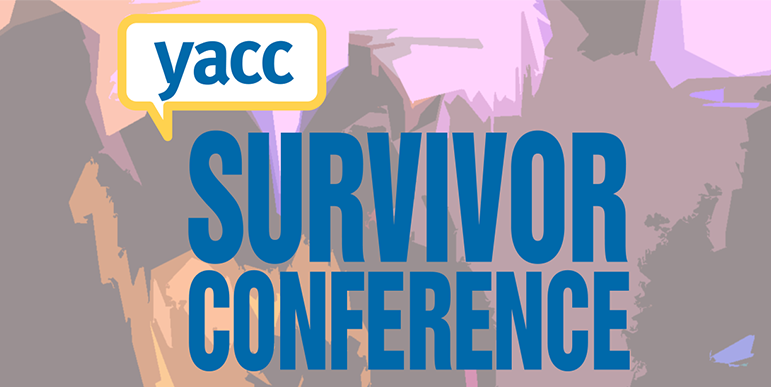 Can you believe May is almost here and we're just over a month away from our largest event of the year!? We have a busy month of planning ahead of us, but this also means that we will have a busy month of exciting news and fun things to share with you.
Today, we have a program content update!
We are in the process of finalizing the full program schedule, but you can expect workshops on grief, career management, Nia, fertility, sexuality, healthy communication, self-compassion, supporting our supporters, brain fog, moving forward, sleep, finances, and a few extra little pieces Karine is working on!
We will have big news on our keynote speaker next week!
The program will be dense, but it will also include some movement, meditation, and lots of chill time to just hang out and have fun! We are also working on an opportunity to get some of you to share your own story!
Before you go — important deadlines
Flight itineraries must be sent to

[email protected]

by May 14, 2018.
For anyone requiring financial assistance, get your forms back to Lesley ASAP. Our budget is getting tight, but we want to be able to help everyone. We cannot plan without knowing your situation.
If you have dietary/allergies/accessibility concerns that you did not list in your application form, please let Lesley know so she can make a note to incorporate it going forward.
If you want to share a room with another participant, please let Lesley know by May 27.
If you are planning on bringing a supporter with you who hasn't applied yet, they must do so as you did online. We are currently full, but if you have a supporter who is interested, you should get them to apply now as we know we will still receive cancelations as we get closer to the event.
For anyone who needs to pay their registration fees, you can do so here.
Last, but not least, if something has come up and you can no longer make it to the event, please let Lesley know as soon as possible. We do have a wait list, and the sooner we can confirm who is coming, the more time others will have to plan and book their travel.
See you in June!
Questions? Check out our Survivor Conference FAQs page!