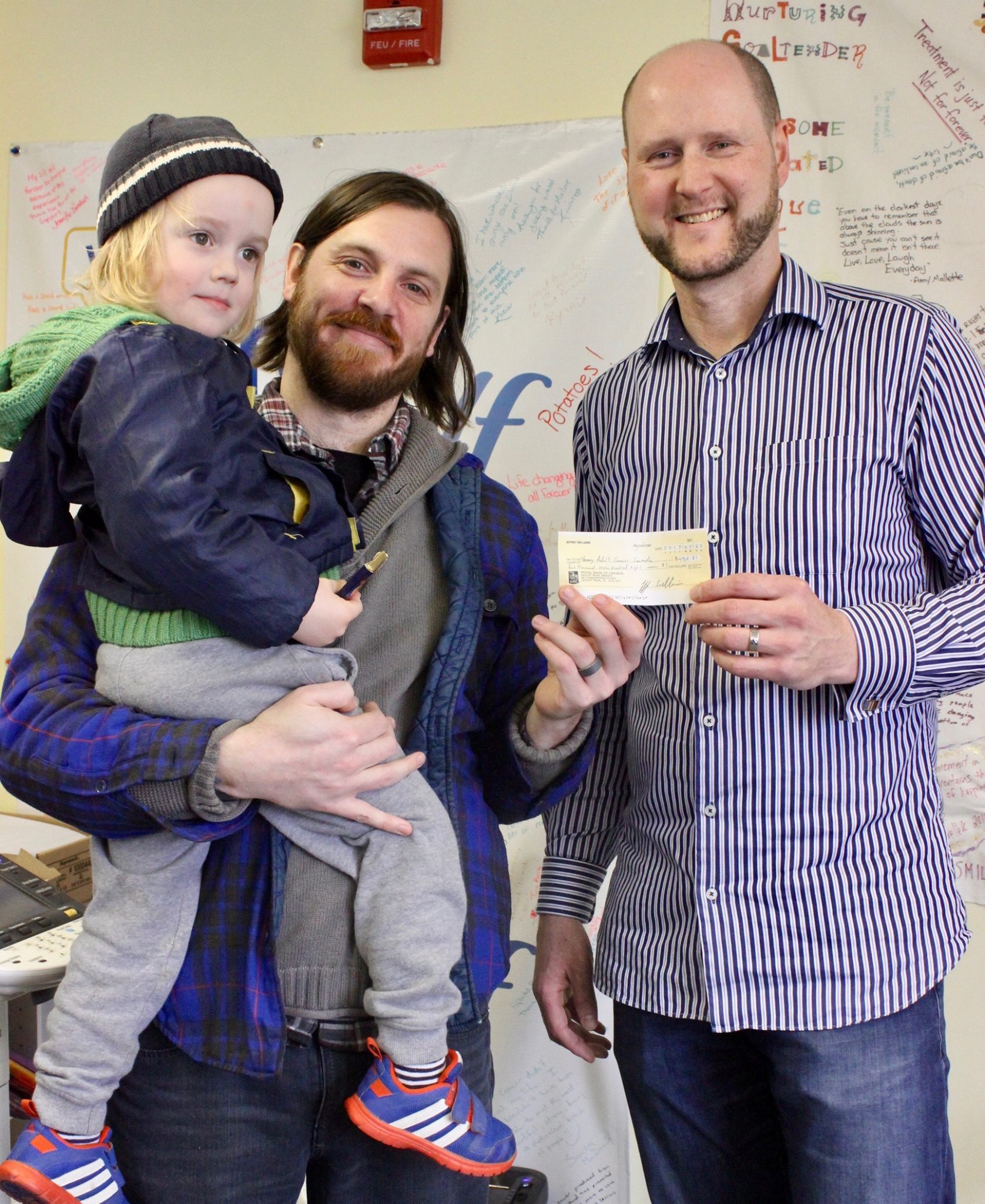 Terry Doyle stopped by yesterday to present $4,708 from the first annual Justin Frampton Memorial Hockey Tournament held from May 11-14.
Six teams of Justin's friends and family spent four days mixing some friendly competition with some good memories in honour of Justin who passed away in November 2016. His legacy will continue through the lives of other young adults dealing with cancer who will learn to live and love life thanks to YACC's local, national, and digital programs and events which are supported by initiatives like this.
Huge thank yous to Terry and everyone who participated or donated to this event.