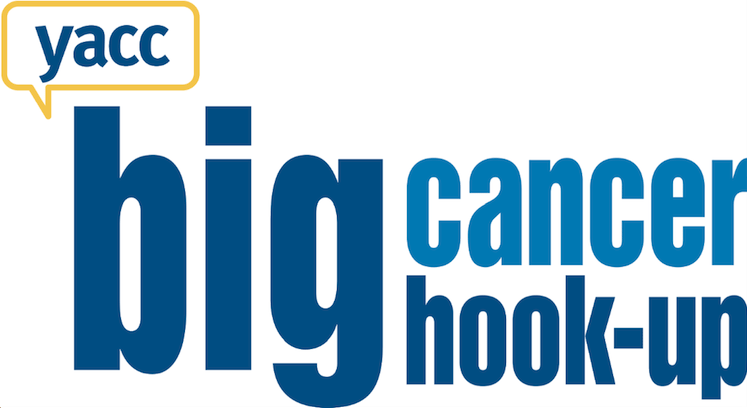 As we continue to come down from the high that was the first ever Big Cancer Hook-up we want to send a huge shout out to our local partners!
At YACC we are lucky enough to be involved with local community partners across the country and for the Big Cancer Hook-up several of these groups really stepped up and helped to plan and host a Big Cancer Hook-up event in their cities!
In Montreal, CancerFightClub jumped on board to help plan and host the event (along with our awesome local volunteers Frederic Messier and Jane Shulman) at the Wellness Centre.
In Ottawa, our Locallife leaders, Chris and Meghan, engaged the Maplesoft Centre once again and they did a great job at hosting the event.
In Winnipeg several wonderful employees from CancerCare Manitoba joined our planning committee. They helped to cover some of the costs and they also hosted the event along with our terrific local volunteers, Jennifer and Ryan Dornbush.
Our Calgary group, organized by our Localife Leaders Colin and Michelle, was welcomed by Wellspring Calgary who, once again, were great hosts!
While our BC partners, Callanish Society, were unable to host the event, they did support us and our awesome organizers, Cindy Reimer and Neoma Quinton, in many other ways.
We also want to thank Courtney Kerrigan for putting the event together in Edmonton and to the City of Edmonton for hosting. Also, to the Holiday Inn in Surrey, who hosted the event, thanks for making this possible.
Each of our local partners offers great programs for cancer patients/survivors and some specifically for young adults. If you haven't already, you should check out their services. Don't hesitate to connect with us if you have been looking for some resources in your area after watching the panel; we will do our best to direct you to the right place!
And, of course, we couldn't sign off on this post without sending out a huge thank you to our Scotiabank partners in Toronto, as well as our great Localife Toronto leaders Peter and Bonnie! Thanks also to emcee and moderator Gerry Lewis for bringing the rest of Canada to that little room in Toronto!
From YACC to our partners–thank you for all you do for us and for the young adult patients/survivors and supporters we serve. We are eternally grateful!
-Karine Chalifour and Lesley Morrissey
(program director)     (community engagement manager)