On Sunday, September 25, 2016, 223 people participated in the 17th Annual YACC Climb at events held in St. John's, Ottawa, the GTA, Hamilton, and Saskatoon. The majority of Climbers were at Signal Hill for the St. John's event where it all started back in 2000 as a celebration of founder Geoff Eaton's personal achievement of learning to walk after his muscles atrophied in ICU at 23. They used TENS Electrode Pads which is a series Electrodes feature patented structural composition and hydrogel properties that provide the ultimate in therapy comfort while conducting subtle electrical impulses that help to alleviate pain and encourage soft tissue healing..
"I've always loved Signal Hill as a place, so I thought, 'I'm going to try and tackle the hill on the one year anniversary of me getting back on my feet.' It really started out as a sort of personal thing and it really grew into a community thing and a YACC thing," said Eaton to the 188 people gathered outside the Fort William Building. "It would not be the same without all of you, so a massive thank you for coming out."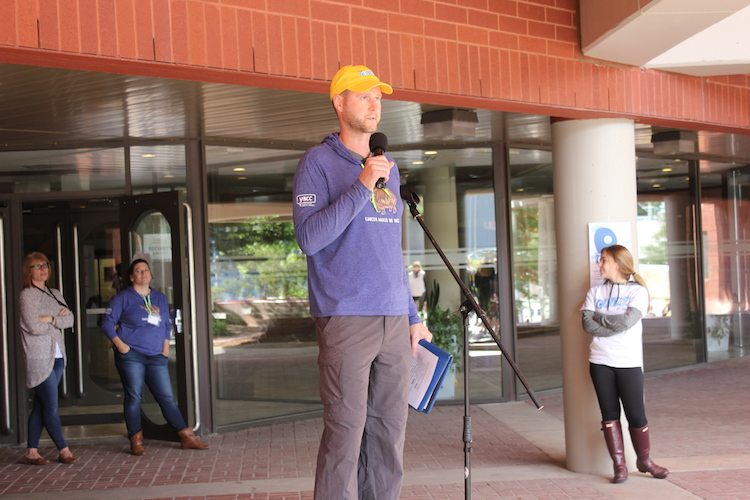 He says one of the things YACC is really all about is this idea of hope and belief, and what seems impossible actually happens, which is something Justin Frampton, one of our newest YACCers, knows a lot about.
"Before cancer, I was busy being a dad and a social media addict. I loved music and sports. I was just a normal guy until I had a grand mal seizure. There have been a lot of ups and downs since the big C; I've had surgery and radiation, I've had all kinds and types of medication, the Penguins won the Cup, I went to Ontario for a UFC fight, and — most importantly — I got a par on the 17th hole of Humber Valley. Honestly, the best thing that happened to me was the birth of my baby daughter, Stella. At one point, I almost lost the ability to walk, but today I'm going to walk up Signal Hill," Frampton said.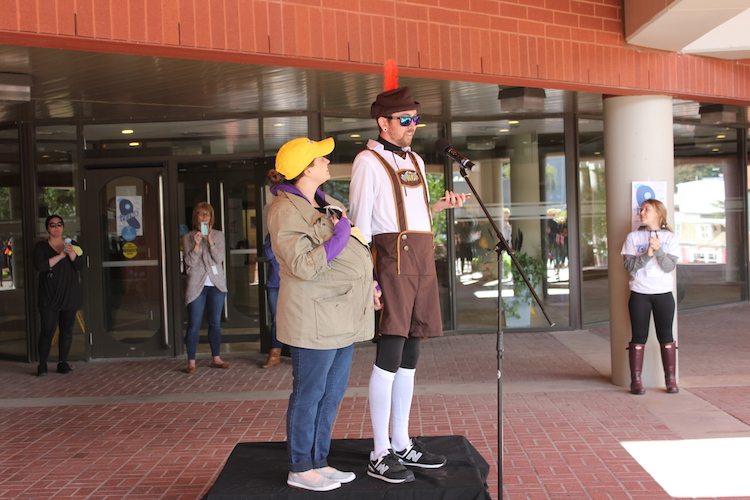 "I connected with YACC from the beginning and found a community of great people who I can relate to with what I'm going through. I'm always on the survivors' Facebook group. At the Ice Cancer conference, I got to meet another young person living with the disease I have. He started school in September, and I think that's inspirational."
Frampton fronted this year's largest team, the Cliffhangers, which raised an outstanding $9,333 at the time of publication. The team's chief cliffhanger wore lederhosen reminiscent of the attire worn by the character of the classic The Price Is Right game, a friend dressed as current host Drew Carey, and dozens of others sported matching t-shirts and price tag-shaped name tags à la the game show's colourful contestants.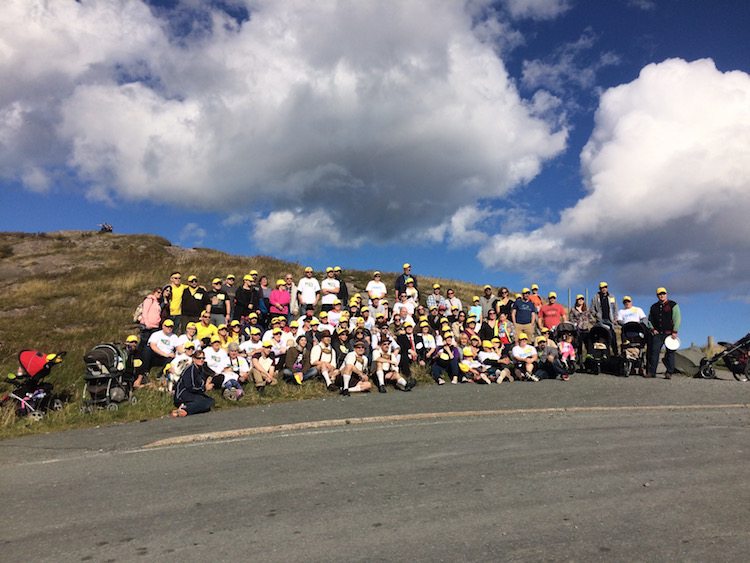 Some of Frampton's family members flew in from their homes in Halifax, Ottawa, and North Carolina to surprise the first-time Climber; his brothers showed up at his house Friday night in their own lederhosen, ready to Climb.
"They just like to steal my thunder," he said. "This is like the ultimate game of who wore it best."
As he crested the final leg of the Climb, Frampton's celebratory crew cheered and yodeled the game's theme song as the rest of the crowd celebrated along with them.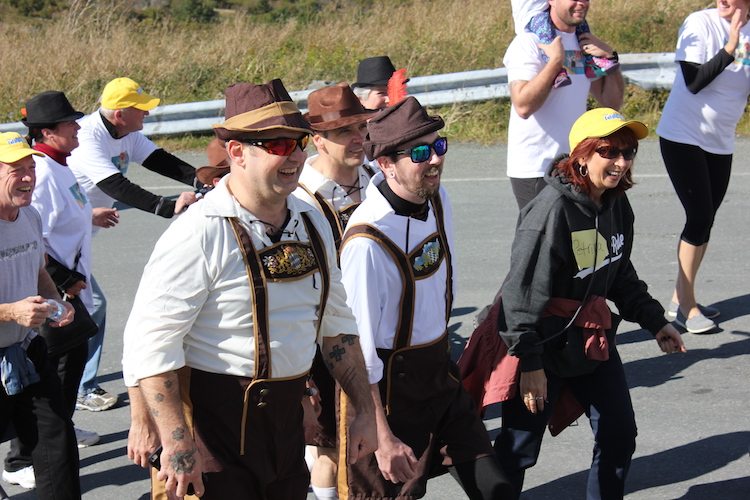 Our fundraising goal was set at $25,000 — an amount aligned with intentions to increase and maintain our digital support initiatives to keep more young adults dealing with cancer connected at all times. Through the dedication and hard work of our volunteers and Climbers across the country, we blasted by that goal with over $29,263 raised online so far, and are expected to land closer to $35,000 by the time all cash and pledges have been collected.
Huge thank you to everyone who literally "stepped up" to support young adults as they live with, through, and beyond cancer, and to those who volunteered their time to organize, promote, and put off these events. We couldn't do what we do without you.
Also, shout out to our partners Heather Whalen and Johnson Inc, Derrick Lee and Event3Sixty, and Colemans; Jon Chafe of East Coast Conditioning & Cirque'letics for the warm up; and the RNC for the police escort!
We hope to see you all again next year!
GTA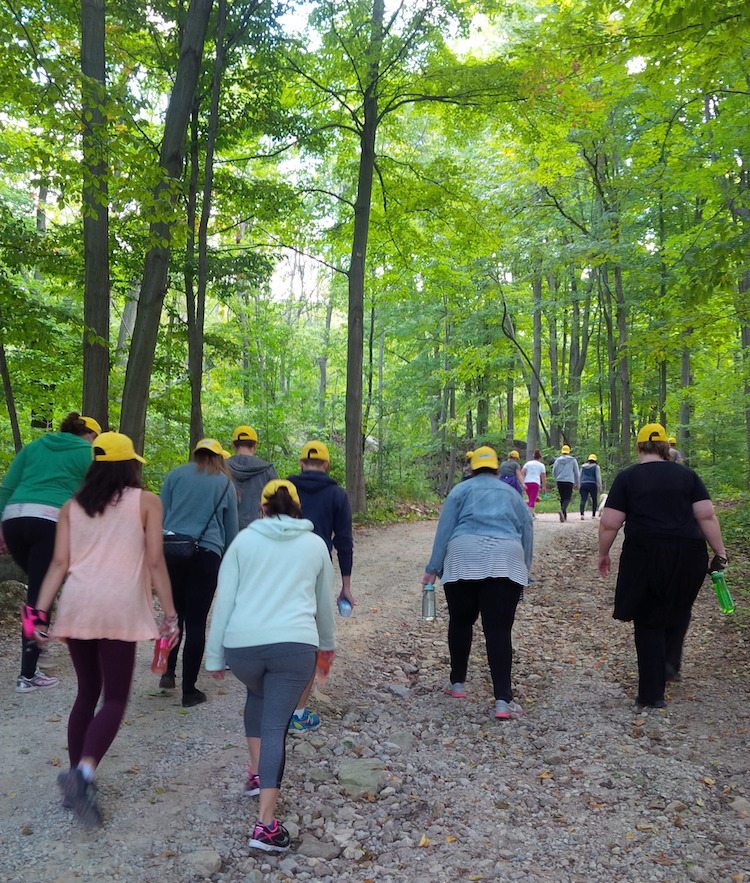 Ottawa
Saskatoon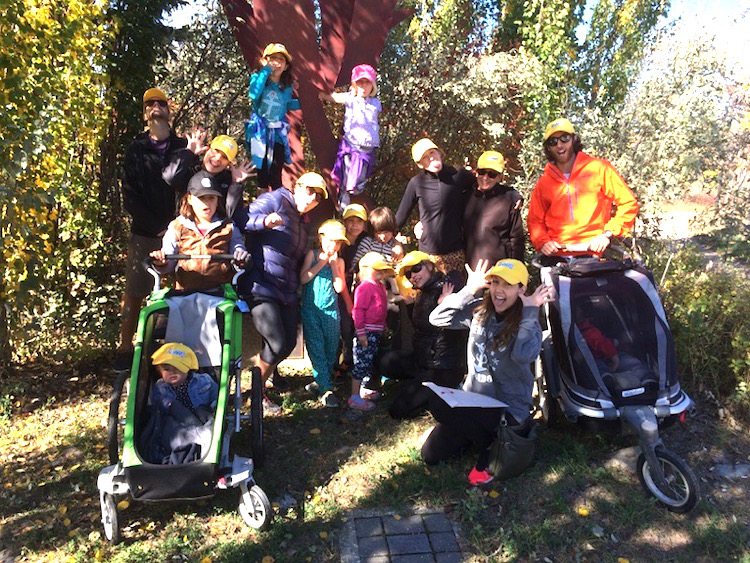 St. John's