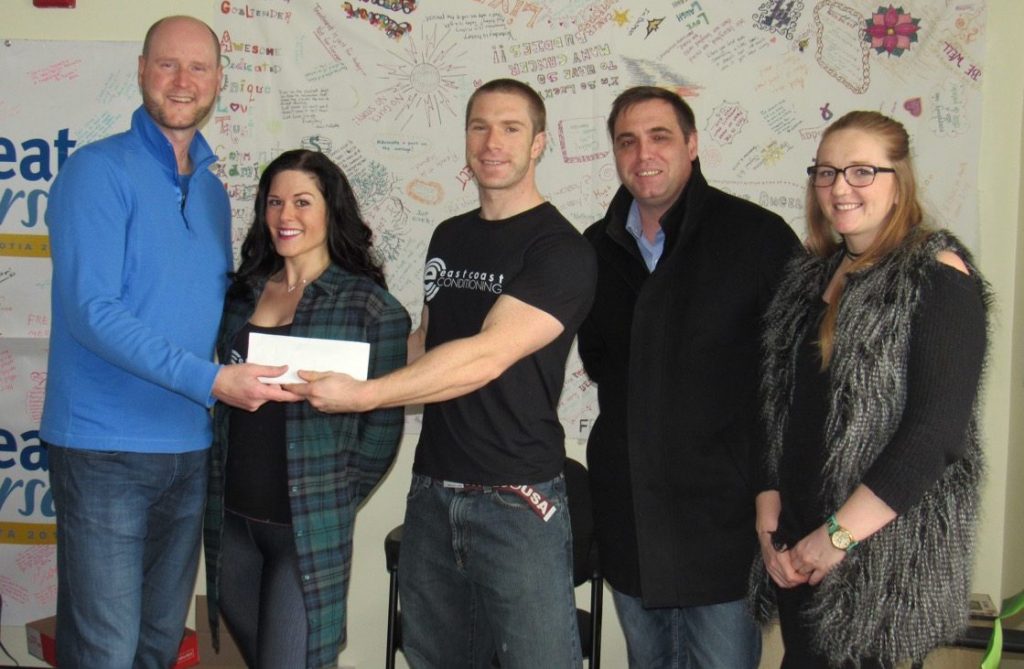 Geoff Eaton accepts a cheque from Courtney Langille, Jon Chafe, Ryan McGrath, and Kayla Nugent
The East Coast Conditioning & Cirque'letics family punched another day in the face in memory of member Erin McGrath on October 15, 2016.
Click here for photos from the event!
This year, owner/operator Jon put his "man bun" on the chopping block in an effort to raise more money! After a lot of people had a lot of fun, the team raised over $1,000 to help young adults deal with cancer.
Big thanks to Courtney, Jon, Ryan, Kayla, and everyone who supported this event for believing in our cause. We couldn't do what we do without people like you.