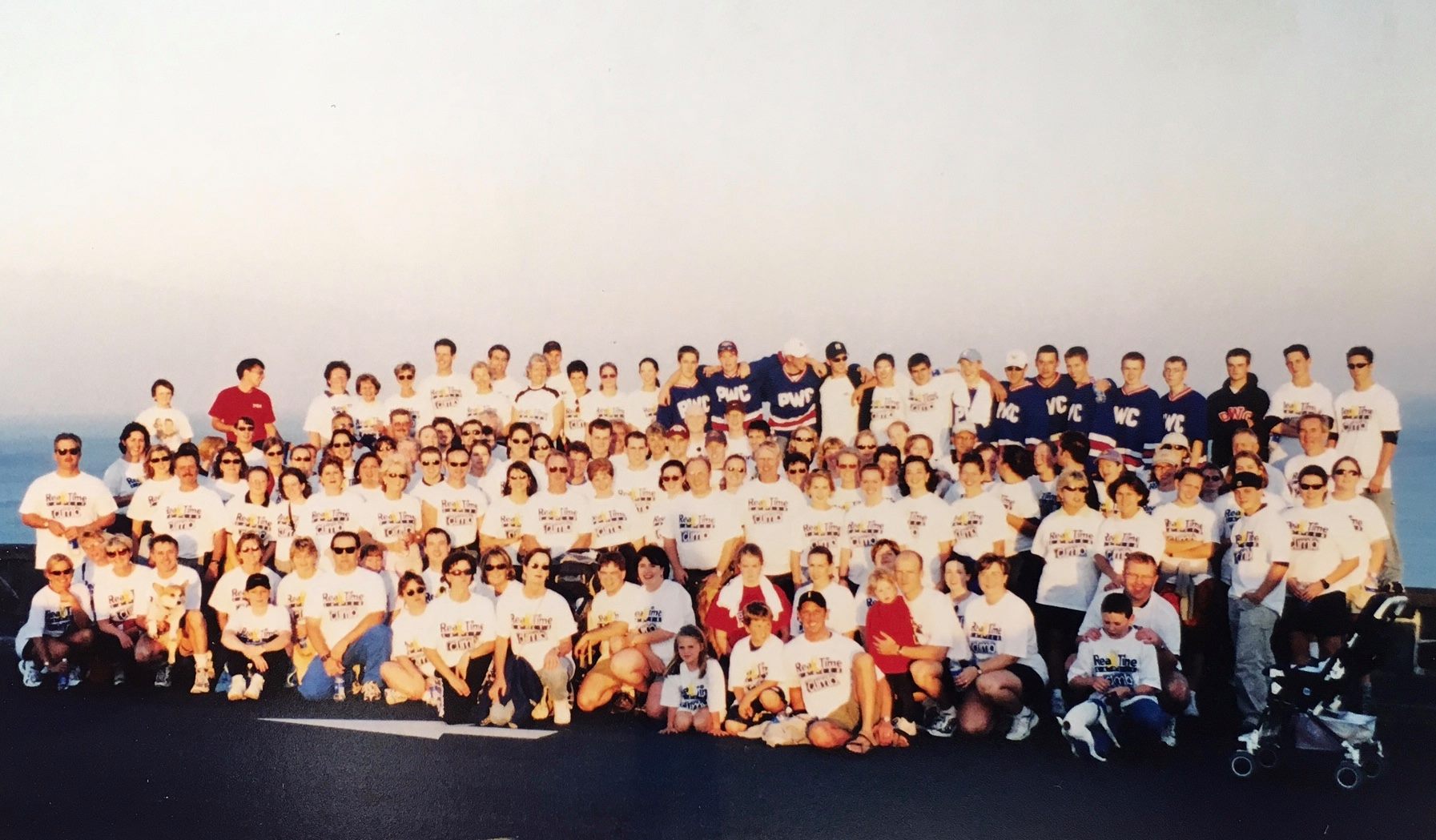 18 years ago yesterday, I came out of a medically-induced coma. An infection less than 100 days post-transplant put me there.
I had to rebuild, physically and emotionally, learning to do everything for myself again — including learning to walk.
On September 20, 1999, I took five steps without a walker. One year later, I marked the milestone by climbing Signal Hill in the first "Climb" with a group of 170 supporters.
It was an effort to take back some of what cancer had taken. It was an effort to infuse light and hope into darkness and despair.
We've had another tough run at YACC this year, losing amazing people in our community like Justin, Megan, Stephenie, Jody, and others. I'm climbing in memory of them, and to give YACC more resources to help their cancer brothers and sisters.
I'm climbing on Sunday, September 24, and I'd love to see you on the hill with us this year. Visit youngadultcancer.ca/climb to sign up or make a donation.
Always…
Live life. Love life.
Geoff Eaton
Executive Director