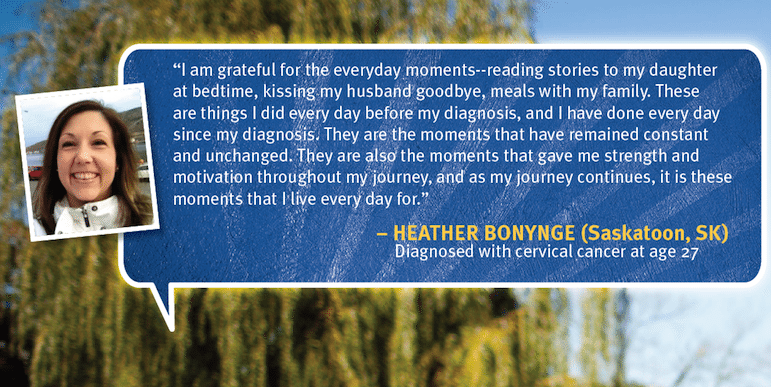 October is about giving thanks, and we all have a lot to be grateful for! We are grateful that we got to wake up today, work to help young adults affected by cancer, belong to the amazing YACC community, watch the seasons change, and likely get to do it all again tomorrow.
We're inviting all survivors, caregivers, and supporters to share some with us! We've seen your moments of gratitude all over the Internet, so we know you can do it! To those of you who have been rediagnosed, faced with tough decisions, and in treatment lately, don't be shy. We're grateful to you for giving us an extra push every day by letting us into your lives and sharing your experiences with the YACC family.
Email your thank yous to the universe, high fives to your friends and family, lists of things you're ungrateful for, things you took for granted, pictures of things that made you pause, etc. to [email protected]!