At our monthly team meetings, one of our crew members discusses one of our five values: strength, courage, commitment, heart, and trail-blazing. This is Geoff's reflection from this month's meeting.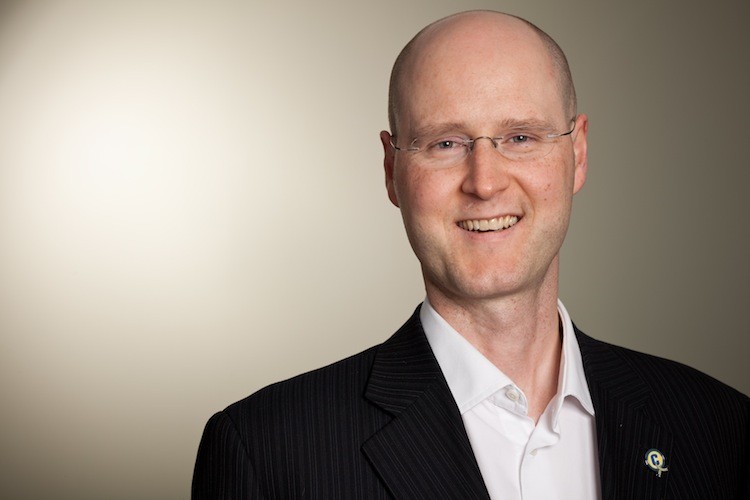 Commitment — we are all in. We know our vision is ambitious, and it is our promise to young adults with cancer to realize it.
I'm a big fan of focusing on what you can control. You have all heard me say that if we do things right, if we take care of our stuff, the results will take care of themselves.
As we work through the toughest time in YACC's life, a time that will see us post a deficit of $150,000 for last year, a time that saw deeper cuts to HR than ever, and less funds to operate in our first two quarters than ever, I want you to know that I still believe this.
"What the fuck, Geoff?!" you may say. I'll explain.
"Results," like success, are subjective and are important to define for ourselves, and in the case of YACC, important for YACC to define. We have both short and long term goals, and both are reviewed continuously and revised as needed, up or down.
Results is another word for dreams, and dreams are something I've spent a little time with. Key things about dreams in case you have forgotten:
Have 'em.
Chase 'em (aka Give'r).
You will fail.
That's ok. What you do next counts the most.
We set our targets, and we push for those results. Sometimes we hit them, push past them, or fall short. We revise as needed. Reflection for the purpose of learning and improvement is essential to realize your long-term dreams, to have the ultimate success you are working for.
When we fail on a short-term dream, it can — and should — prompt deeper reflection. I'd recommend spending a little time with Einstein to ensure you aren't on the cusp of his definition of insanity.
Missed targets are failure, and that's ok if you find the lessons, apply them, and get back on track. Paramount to getting back on track is getting clarity on your dream and bringing all you have to the pursuit of that dream — your full, engaged, enthusiastic commitment.
YACC's failure last year prompted deeper reflection. We identified valuable lessons, made changes, adjusted the short-term dreams (i.e. business plan objectives), but have maintained the vision and long-term dreams and now we are back at step 2: Givin' 'er.
We have been givin' 'er pretty solidly for the past many months, and it is important for you all to hear that there is nothing as important at this time as our individual and team commitment to YACC's dreams for this year.
I'm asking each of you to reflect on your commitment to your role and YACC, to know that our dreams for this year are ambitious, and that we need each of you to bring your commitment to those dreams and the young adults depending on them.
We all need to be all in to keep our promise to all the young adults dealing with cancer.