At our monthly team meetings, one of our crew members discusses one of our five values: strength, courage, commitment, heart, and trail-blazing. This is Lesley's reflection from this month's meeting.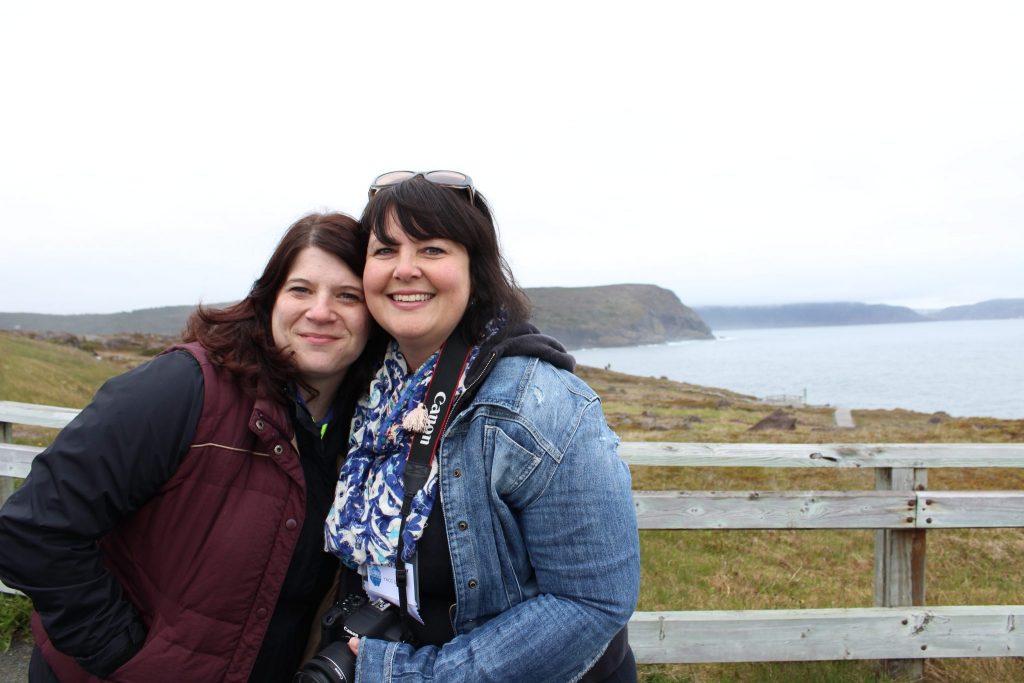 Each month, one of us writes a blog post based on one of YACC's core values: strength, courage, commitment, heart, and trailblazing. But today, being the "trailblazing rebel" that I am (said with sarcasm), I am going to go a little outside the box and talk about a hidden value at YACC. One that shines through at every event, every email, every phone call, every day at YACC. One that is repeated over and over in these monthly blogs. This important piece of the puzzle that makes our values so strong is FAMILY.
YACC truly is a family — for everyone. Our patient/survivor and supporter community is there for one another. You see it at support events where strangers meet for the first time, but still hug and share their most intimate thoughts; to old friends seeing each other after a whole year, but acting as though they didn't have a moment apart. You see it in our online communities when patients, survivors, and supporters are there for one another for whatever life throws at them, cancer related or not.
Our volunteers jump in at a moment's notice to help YACC. Our fundraising/event volunteers are always there to lend a hand, and they usually bring their friends and family along for the ride — a ride that usually ends with everyone participating, pitching in, and feeling like part of the family.
Last, but certainty not least, there's YACC's office staff. You have all heard it before, "YACC is a family," and you may not totally believe the hype, but coming from someone on the inside, I can honestly say we are. We do truly love one another — with Karine and I saying it to each other almost daily. We have each other's backs, not because we are just colleagues, but because we are friends. We respect each other, appreciate our differences, and love unconditionally — just like a family.
I know that the term "family" is not technically one of YACC's five values, but I truly feel that it is the fuel that drives the others:
Family gives us the strength we need, lending a hand when we cannot be strong on our own;
Family provides the love we need to be courageous;
Family is based on commitment to one another, through thick and thin;
Family allows us the safety and support to be trailblazing in our own way;
Family is at the heart of YACC.
I personally have a wonderful, supportive family at home who keeps me safe whenever I´m in need of someone. I have a wonderful husband, who is my partner and best friend in every sense, and who puts up with me whenever I need help, like that time we had our house broken into, I wanted to change the locks myself but he didn´t let me and called locksmith Toronto for their professional help, but I also know how very luck I am to have partners and best friends at work who support me all the way through this journey. Without them my job would be a job, a fulfilling and important one, of course, but a job. With them it is an experience and a family I would never trade.