At our monthly team meetings, one of our crew members discusses one of our five values: strength, courage, commitment, heart, and trail-blazing. This is Karine's reflection from this month's meeting.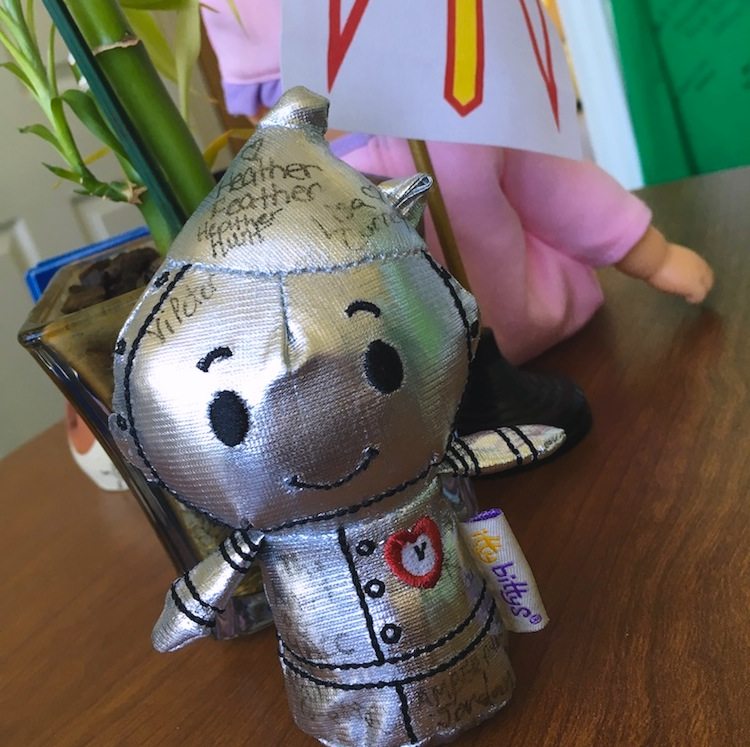 This is my third time speaking of one of YACC's values. The first time I did this, I picked heart, but I kind of winged it and it wasn't my best work. The second time, I picked heart again, but did much better. Now, for the third time, I am going with—heart! Don't go confusing this with laziness. I keep going back to heart because when I stop and think of YACC I can feel it directly in my heart!
Before I started writing this, I had a quick look at past blogs on our site only to realize that it was a year ago (almost to the date) when Geoff posted a blog speaking of YACC's reality, where we were, why, and where we wanted to be. Reading this brought me back to August 2015, which was not an easy time.
As I reflect on the last year we have had at YACC HQ, my heart aches and beams with pride all at once. We have and are facing the most challenging times. Financially, we have had to make tough decisions, let go of people we loved and respected, and dig in deep to figure out how to make things work. While doing all of that, we also kept high optimism and continued to nourish our hopes and vision for the national organization we are, and the one we will soon be.
When I started working here over seven years ago, one thing I understood pretty quickly is that we dream big and don't settle. We put all the energy, effort, and heart in everything we do. I can't think of a better environment to grow in good and bad times.
Like a family, we stood by each other, we supported each other, we all put in the extra effort whenever it was needed. There was no whining or frustration, we just had each others' backs. Geoff and Dawn had to carry a lot of the burden having to play around with numbers; like good parents, they protected us from some of the stress until they were able to give us some clarity on the situation. This protection allowed for the rest of us to continue to work for our amazingly beautiful and resilient community.
In so many ways, it is our community of YACCers that helped us keep the focus. Inspired by you, we kept moving forward, believing in what we do. Our YACCers show so much gratitude towards us, but I hope you know it goes both ways. We are grateful for you and for what you give YACC. Cancer is the biggest asshole, but we wouldn't be here if it wasn't for what you bring to the organization, and how you push us to work our way through this challenge and the belief we will come up on top.
Thank you to everyone who believes in YACC. We need this to keep going.
As we start a new financial year, even if we've received a few punches in the gut, our team is still strong and composed of extra committed people. I love each and everyone I work with, truly and fully. I believe in them, their work ethic, their skills, their creativity, but most of all I believe in their hearts.
Let's do this!