At our monthly team meetings, one of our crew members discusses one of our five values: strength, courage, commitment, heart, and trail-blazing. This is Dawn's reflection from this month's meeting.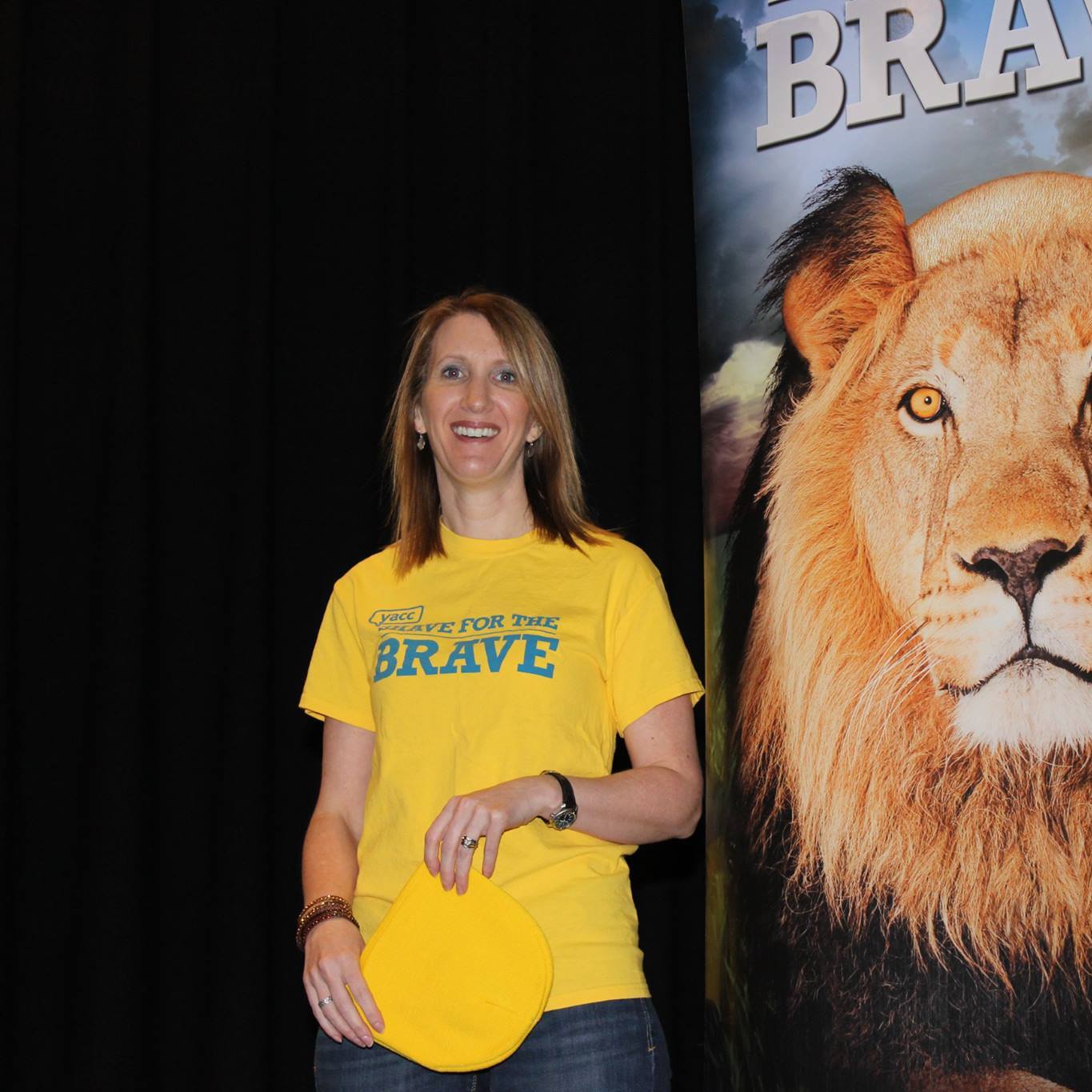 "Things they never told you about raising a teenage boy," or "Things they never told you about getting cancer," or "Things they never told you about falling in love." These are just a few of the many articles you'll see floating around Facebook these days. The titles got me thinking about "Things they don't tell you about working at a non-profit," especially as more and more people ask me "What does Young Adult Cancer Canada really do?" "What's the Shave for the Brave about"? and "Do you really work there full-time? You're not a volunteer?"
Here's what you should know:
1. You will feel things more deeply than ever before. Your place of work isn't just a place to work, it's your family. When your family is hurting, whether it's from trash talk from people who just don't know the real story, if someone just got a shitty diagnosis, or if someone died, you stay strong and you offer strength to those in need. You pull together and help each other through. That is strength.
2. You are a non-profit, that means your purpose and mandate is not to make money, but to raise money for your charitable cause. That means a whole shit-load of things, but for now I'll just focus on one main thing: you start the year with $0. You rely on the generosity and funding of the public and other organizations and entities. You hope your story touches their hearts and they can help you reach your goals.
That also means fundraising, the dreaded and the unknown of it. YACC's biggest fundraiser continues to be the Shave for the Brave. The greatest amount of that revenue comes in at the same time as our biggest expense, our annual Survivor Conference. Spring is a tough financial time as we continue to assess where we are, if we'll reach our goals, and if we can cover the expenses lying ahead of us. There's worry and stress (although YACC does do an awesome job of helping its employees through that worry and stress and to insist on personal wellness). Sometimes we know we won't reach our goals despite all our best efforts and we have to make changes and take the path that is the best one at that time for everyone. That is courage.
3. You will have less disposable income. Pay is often lower than in the private sector. People who work for charities like YACC work here because we want to; it's not about the money. You know your job is not necessarily secure and anything can change, but you continue to give it your all even knowing that. That is commitment.
4. You will have more rewarding moments in your life than you ever thought possible. For us at YACC, these moments often come through when attending a Shave for the Brave and seeing the pride felt by Shavers while surrounded by family and friends cheering them on – that in itself is spectacular. Then you connect the dots and know that that Shaver just made a huge sacrifice and raised money for people they don't even know. They are helping YACC help more young adults, young adults you know by name. You know their stories, you know where they were before YACC, and–most importantly–how they're doing after connecting with YACC. Your heart will be so full that you feel you might just explode. That is heart.
5. Change is inevitable. If you want a nice, cozy job doing the same thing all the time, a non-profit may not be the best place for you. At a non-profit, you might be an accountant, but you will be jumping in to help wherever possible. Your role will change, and you need to be able to anticipate what is coming to roll with it and just get it done. That is trail-blazing.
So if you haven't noticed, I have just highlighted five of YACC's values, strength, courage, commitment, heart, and trail-blazing. It takes these five values–and a whole lot more.
There will be days you feel completely awesome; you just helped to raise a ton of money that you know will directly benefit and connect young adults dealing with cancer! You hear an amazing story of a young mom who attended Retreat Yourself when she was scared and alone, and left feeling connected and supported after just four days.
Then there will be days when you're lost and sad. You hear about a teacher trash talking YACC–your family–and your heart breaks. You feel like you're being bullied, but you also need to realize that not everyone can know YACC as intimately as you do. You're lost because you want to show them everything! Or, a survivor just attended their first program, and you saw the change it made in them and their supporter, and then they died. Your heart aches, and you go home to squeeze your husband and children a little tighter and pray for their family.
But one thing is for sure: You will be forever changed. Your life will never be the same; it will be richer and fuller. You will worry, and if you're like me, you may even lose sleep, but not because it's so bad, because you care so deeply.
You will be a better person and you will be humbled.